5-year anniversary and relocation
Wow, we already celebrated the 5-year anniversary of Pharcons in 2019. It was an intensive, very successful and diversified year. Besides the usual RA and QA services, we were increasingly involved in compilation of eCTD sequences. Therefore, we invested in an eCTD software. It is a worthwhile investment as it is convenient to work with and of course, we will be active in this area also in 2020. Furthermore in 2019, Pharcons relocated its office; we stayed at the same street but 100 house numbers further and are happy to work in this really nice environment: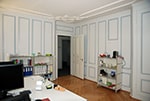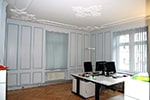 Beside anniversary and relocation, there was another reason to celebrate: Doris Weber, Owner and managing director of Pharcons successfully completed postgraduate studies in pharmaceutical medicine at the University of Basel. Of course, we are now looking forward to seeing what challenges the year 2020 holds in store for us and our customers; whatever it is, we look forward to mastering it together with our customers.
Back